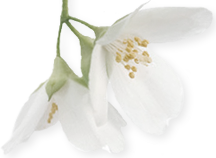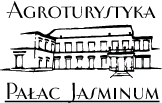 Jasminum Palace is located in Krajna and Paluki Region – it is an area rich in attractions for those who are interested in culture, nature and for common tourists as well. The most important feature of the region is the beauty of the untouched nature. The North-west part of Wielkopolska region is important for its etnographical and historical resources, and even more important there are also touristic routes of kujawsko-pomorskie. Zalesie is on the way of Cistercian Track and near the Way of Thousand Southern Lakes

Our Agro-Tourism accommodation is a perfect base from which to explore the region. You can spend your time in peace and quiet, yet you can reach all the places mentioned below within one day. If you haven't seen them yet, you should visit:
Other interesting historical objects:
The neighbourhod is full of manors and palaces so it's a perfect place for those who are keen on rural architecture that is difficult to be found in many other regions of Poland. Within a 25- kilometre radius you can find mansions in: Rozpetek, Sierniki, Smogulce, Chwaliszewo, Tupadly, Szczepice, Suchoreczek, Samokleski, Potulice (there's also a camp, punishment cell and cementary) , Czeszew, Zabiczyn, Budzyn, Wloszczanowo, Kaczkow, Wola, Cerkwica, Sobiejuchy, Usciskow, Slebowo, Gogolkowo, Barcino, Marcinkowo Dolne, Krotoszyn, Srebrnogora, Slupy, Gorki Dabskich, Brzyskorzystwie, Znin (Sacral Art Museum), Lubostron, Chrapliw, Grochowiska Szlacheckie, Recz, Sielec, Koldrab,

The most interesting temples, apart from the ones mentioned before, are: Renaissance church in Smogulece – called Little Wawel, wooden churches in: Popowo Koscielne, Podlesie Koscielne, Ryszewko, Swiatkowo, Skorki, Parlino, Niestronno; half-timbered churches in Chojna and Brzyskorzystwie, Baroque Post-cisterician complex and gothic parish church in Wagrowiec; gothic church and settlement with open archeological excavations in Lekno
An unforgettable experience could be a ride on a narrow-gauge railway – we get on e.g in Znin and stop along the way in Wenecja to visit Museum of Narrow-gauge Railway, and the ruins of Mikolaj Nalecz's castle dating at 1390, and finally we reach Biskupin.
Kids could be taken to Dinosaur Park in Rogow - the largest in Poland and one of the largest in Europe.
From the nearby Naklo we could have a trip using an International water way to Bydgoszcz. Or we can decide to have an hour cruise on the Notec River..
Divers and not only will probably be interested in quarries with moufflons in Piechcin . In Wagrowiec you must see an unusual crossing of two rivers the Nielba and Welna called bufurcation. In Barcin you should climb St. Wojciech mountain, and in Annow it's good to see an erratic boulder. That's not all that our region has to offer. It's worth visiting a 4-thousand-year-old tumulusin Zlotowo, a settlement dating at 700-550 BC in Sobiejuchy, and a Luzyce settlement in Izdebna.
Another picturesque place is Weronika village with its half-timbered cottages which are a gem of architecture, there are also similar villages nearby: Polichno, Ludwikowo and Kowalewko with a manor and water mill.
Those who prefer the nature to gems of architecture, we recommend: Grocholin Nature Reserve, Borek Nature Reserve, the Notec River Valley and Bydgoszcz Canal area. It's undoubtedly a good idea to see Potulice Oaks – one of them is approximately 900 years old and 720 cm wide in Labiszyn, another Jagiello's Oak is said to have been planted by Jagiello himself in 1410 (534 cm wide).
Those who prefer activity holidays we'll probably choose to spend their time riding along numerous bike routes or to going by canoes along "Old Tale Route", Paluki Canoe River Loop, the Welna River Canoe Route, the Notec River Canoeing, the Welna River Valley. Vast lakes e.g. Znin Lake are ideal for those who want to practise windsurfing.
If you wish to go somewhere further (up to 90 km), you may visit:
Bydgoszcz,

one of the most beautiful baroque cities in Poland, a wonderful parish church –

15th-century cathedral,

, sculpture masterpiece –

Deluge Fountain

, a gothic monastery complex, neo-baroque churches, Museum of Leon Wyczolkowski, 17th and 19th-century granaries. It's worth visiting a local Polski Theatre as they show very good performances.

Torun, the Medieval Townwas listed on UNESCO World Cultural and Natural Heritage sites. All the buildings represent the magnificent achievements of brick Gothic architecture. You should see gothic churches, Leaning Tower, the Cathedral of Ss. John the Evangelist and John the Baptist, an aisled hall church built in the 14th-century, ruins of 13th-century Teutonic Knights' castle, House at the sign of the Star, Copernicus House and Planetarium.

Chelmno, town of churches with a famous Renaissance town hall ,
Poznan, a beautiful old town with a town hall, castle, numerous monastery complexes, National Museum with paintings that are considered masterpieces.
Gniezno, the first capital of Poland, Cathedral-Basilica with tombs of Mieszko I and St Wojciech, gothic churches and monasteries
• Wielkopolska Etnografic Museum,
Lednica Landscape Park with, Wielkopolska Etnografic Park,
Mogilno, 11th-century Benedictine Abbey, a gothic church, a gothic monastery, 19th-century synagogue,
Kruszwica, a gothic castle tower where according to the legend Popiel was eaten by mice, 12th-century Romanesque collegiate church.
Nakło, Muzeum Ziemii Krajeńskiej.
Interesting events in the region:

Motorboat Polish Championship in Znin, organized every July for 30 years,

Four Seasons in Paluki (spring in Szubin, summer in Wagrowiec, autumn in Znin, winter in Kcynia) with folk art fair, folk groups presentations;

Sled Dog Racing, Polish Championship or even World Cup in April near Paterek
From Bach to Jazz in Moonlight in Lubostron, four-day event
Midsummer Eve in Lubostron on 23rd of July
a lot of fairs and festivities in Bikupin, the most important of all – Archiological Festivities in the third week of September

Windsurfing Regatta in Spetember, Kujawsko-Pomorskie Championship in Iceboat Regatta in winter on the Big Znin Lake

Horse Drawn Vehicles Competition in a palace-park complex in Lubostron, the second half of June
Witoslaw Folk Impressions by a beautiful lake in Witoslaw, in July